Benchmark Platform

UI, Dashboard
Former Detroit Lions Center, Damian Raiola and his partner were in the process of starting their own sports combine. Their company needed a tool where sports combine participants could view their athletic statistics to make informed decisions about how to improve in their chances of being drafted in a national sports organization.
Marketing Page
We drew influence from Nike, ESPN, and Addias. Statistics were the most important aspect of this platform, so we incorporated iconography that visualized different categories of the combine's training course.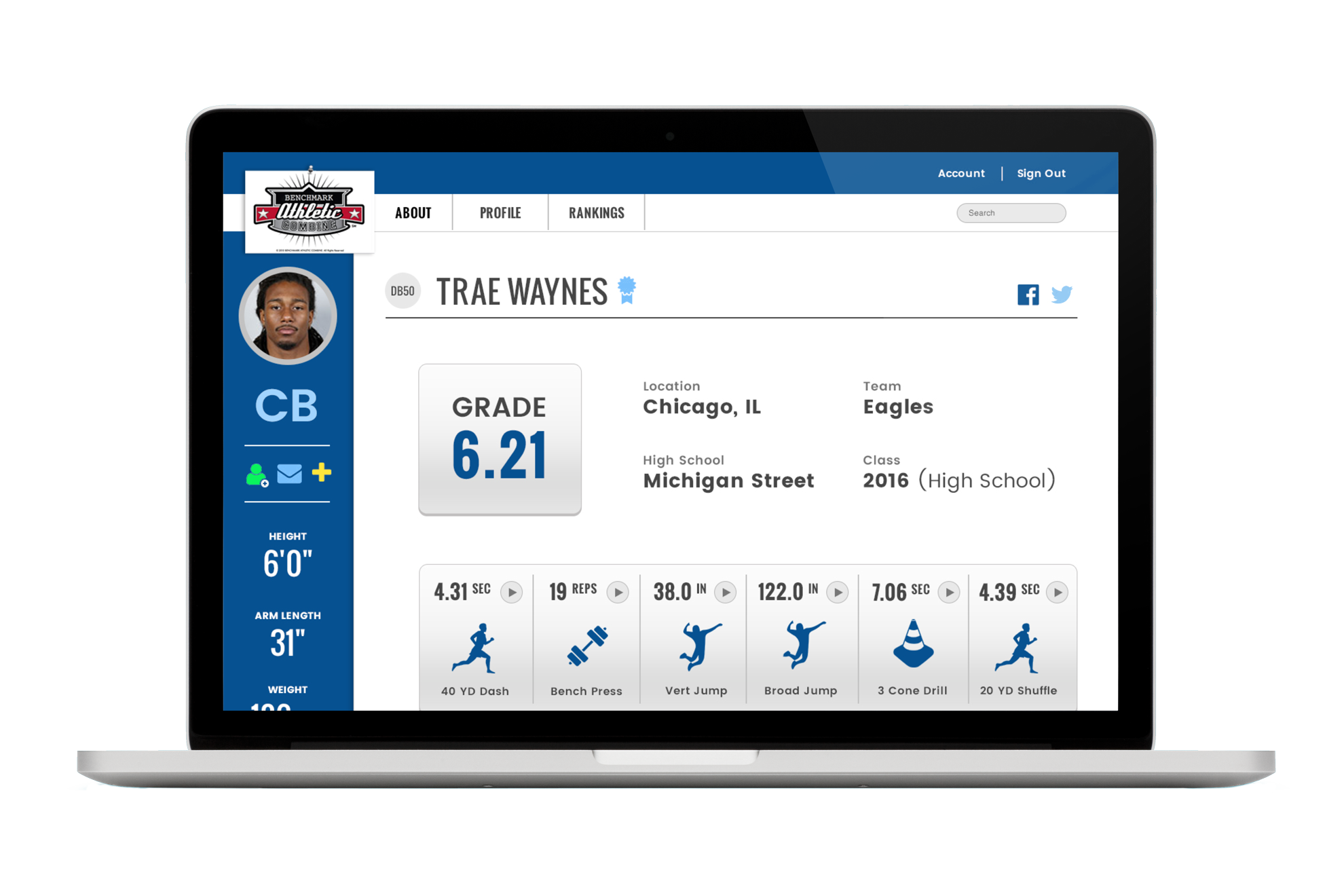 SOLUTION:
We chose a contemporary approach to using clean typography along with a familiar sports feel to distall the combine's information for it's participants to understand.
Visual Designer:
Christopher Santoso
UX Lead:
Litha Ramirez
Senior Designer:
Michelle Sus